The Designer
Catie Raymond is a true original. An expert at breaking conventions, the Coldwater based artist brings new life to vintage pieces that she collects at antique shows across North America. Combining semi precious stones, fire-polished crystal, and high quality hypoallergenic sterling silver with eclectic vintage finds like watch parts and one of a kind charms, Catie breaths new life into esoteric trinkets that might otherwise be forgotten. Like the dragonfly that is her signature, Catie changes direction on a whim, uses a variety of colour, and has incredible vision.
While Catie is the quintessential private artist, her work has nevertheless developed a large and loyal following, and can now be found at various boutiques across Canada 
"What makes Catie Raymond unique in the world of art is her ability to combine graphic art, floral design, salvage/garden art, plus jewelry making." - Suzy Burtenshaw, Chair of the Coldwater Steampunk Art Festival.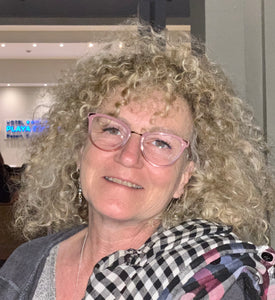 The Collections
Each of Catie Raymond's collections are lovingly handcrafted from high quality materials.
Created with reclaimed and vintage trinkets collected from across the continent, each collection is unique and many pieces are one-of-a-kind. Customizations are available upon request.